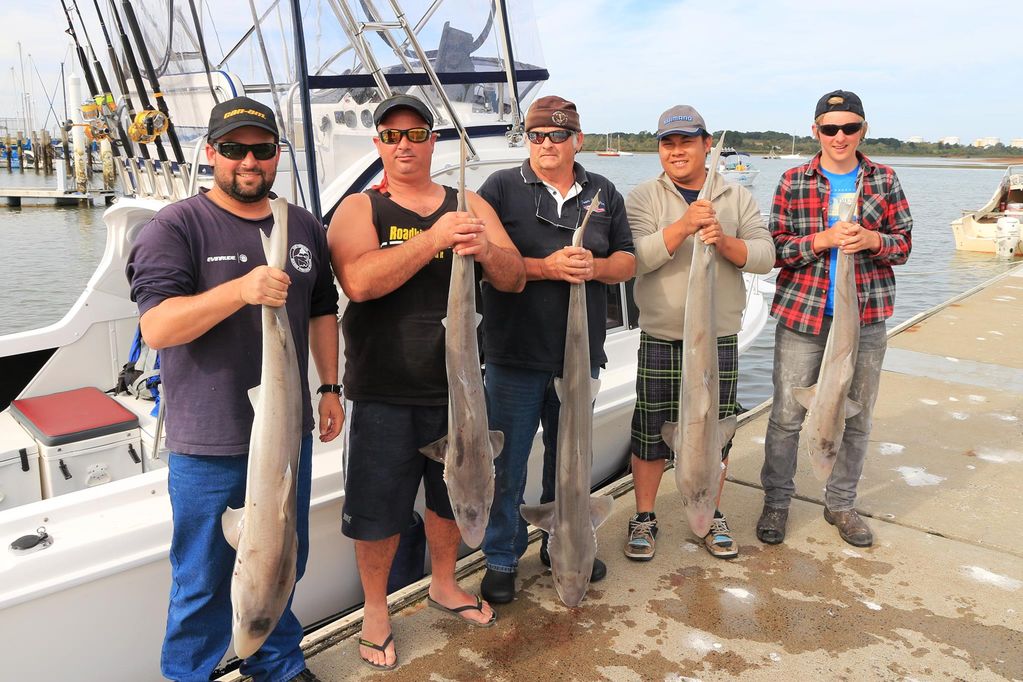 No Mako's, but not a bad day Bottom Bashing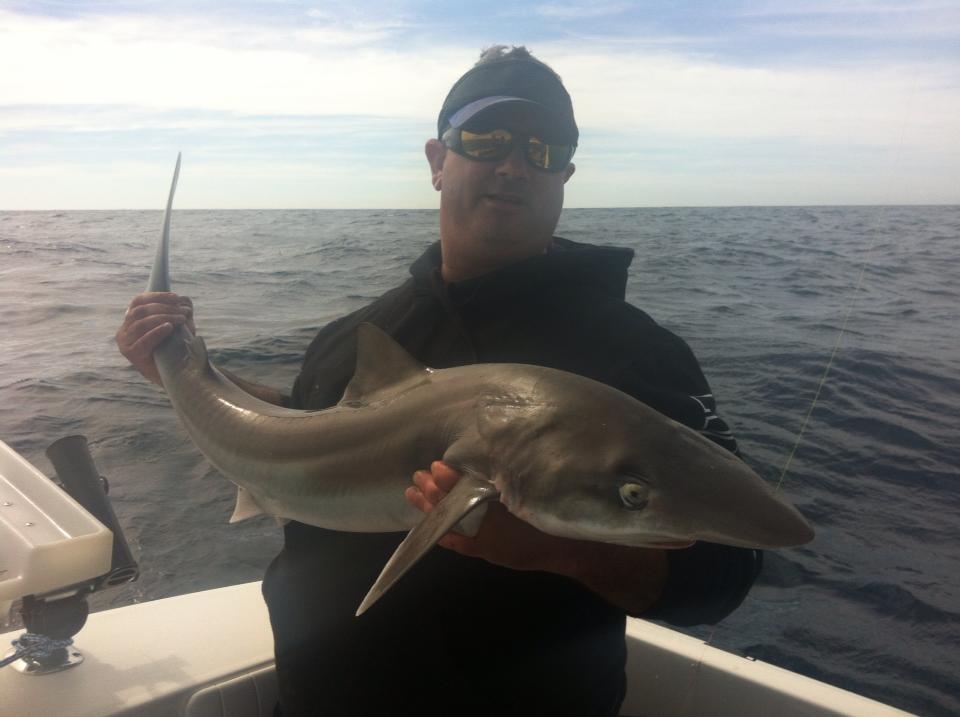 Kristian with another Schoolie aboard Bluefin 2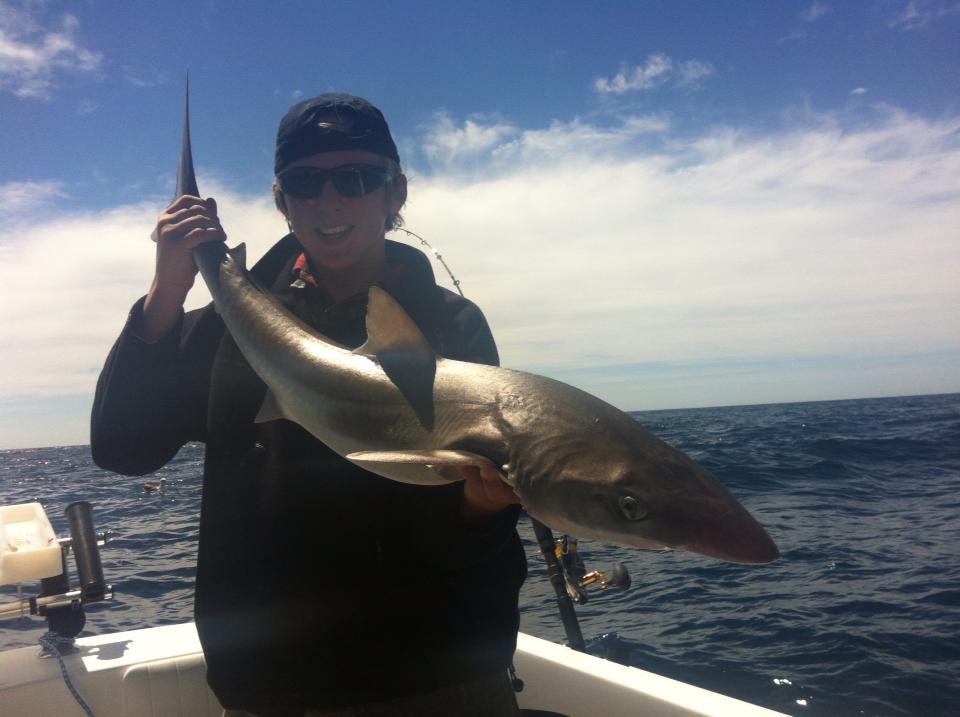 Will with a good Schoolie out of 70m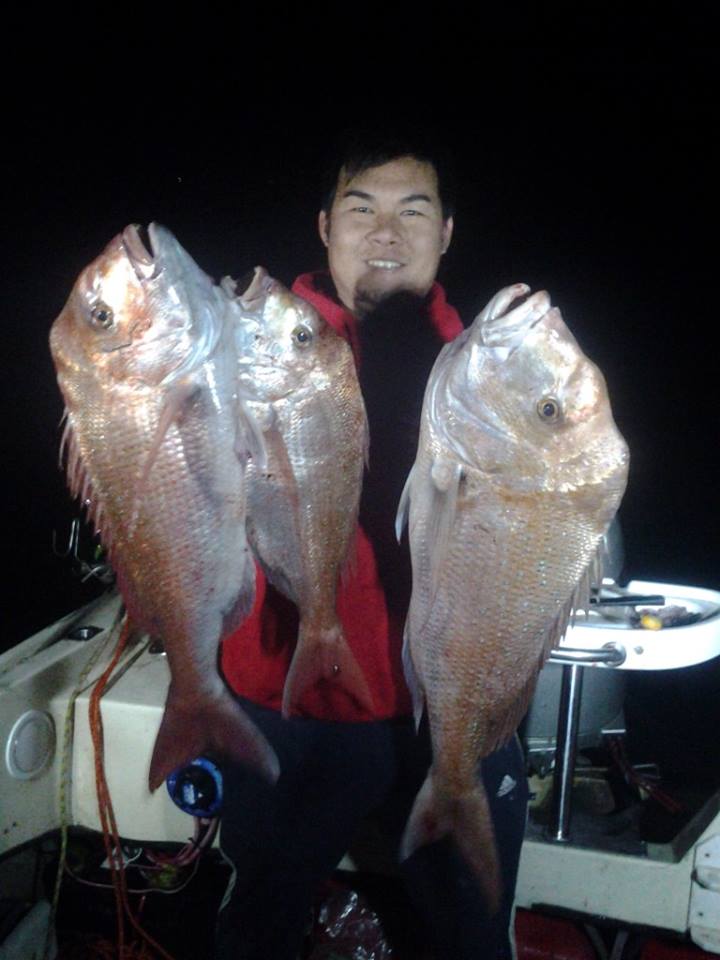 Jony has also been cleaning up on the Snapper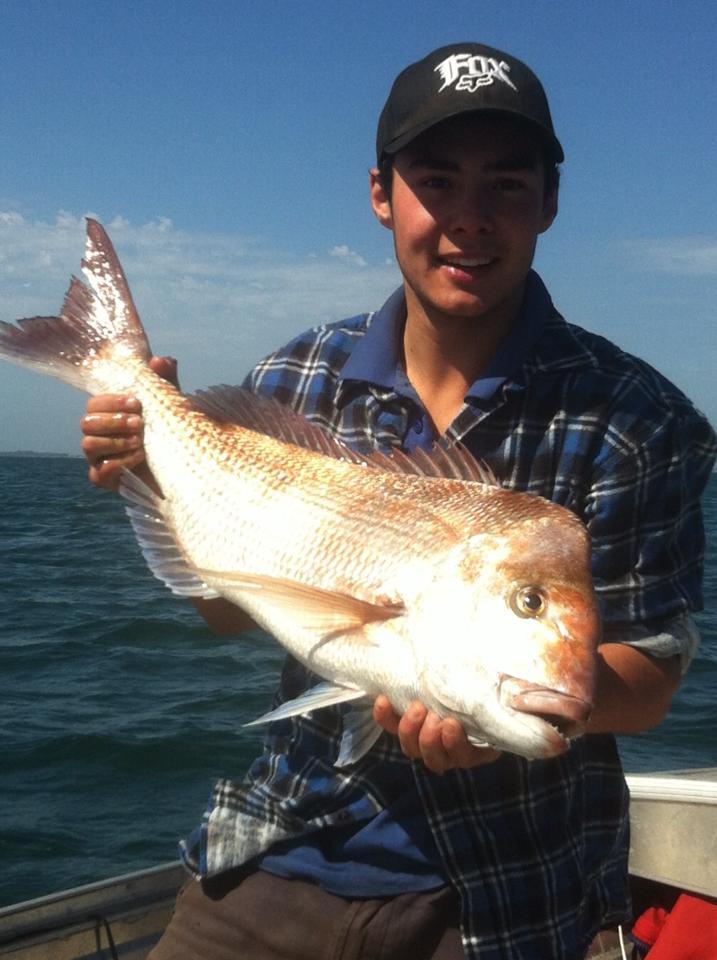 Nick with a good sized Snapper




Will has been getting onto a few Snapper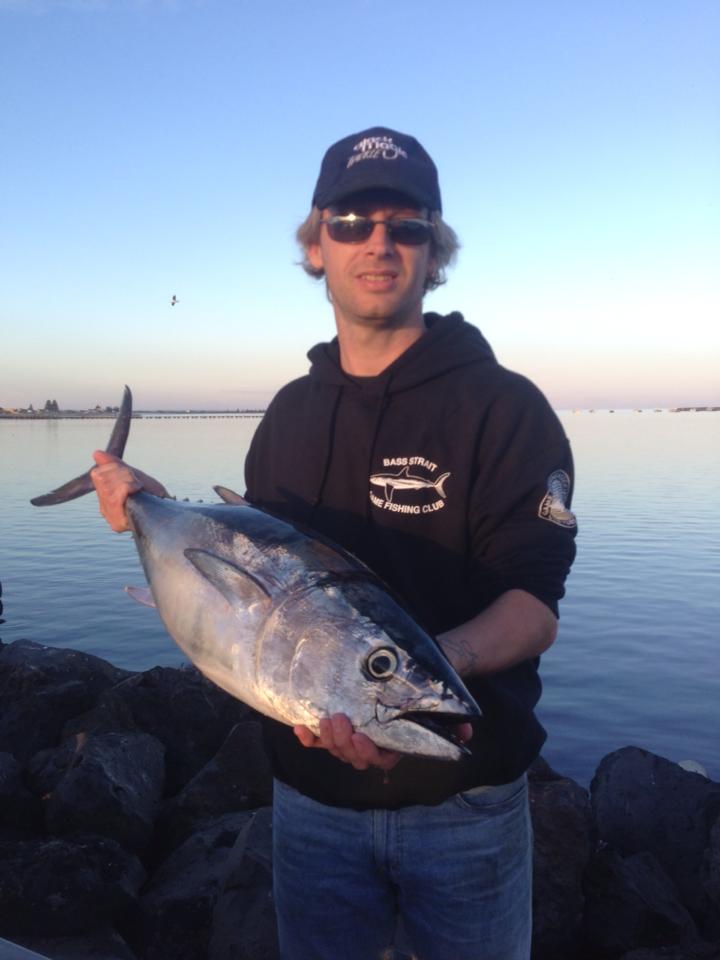 Andrew King with his First capture of an SBT. Well done mate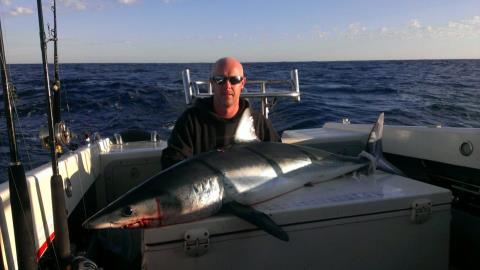 Shaun with his mako taken on 4kg of 40.4kg at the Port Mac Comp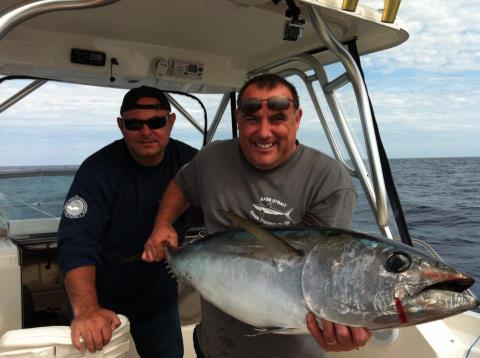 Nick Oscuro and Chris with a solid SBT from Portland during the week. We ended up with over 20 sbt over the two days, mostly tagged and lost a couple and 4 albacore out wide from 1500-2000m near the shoe.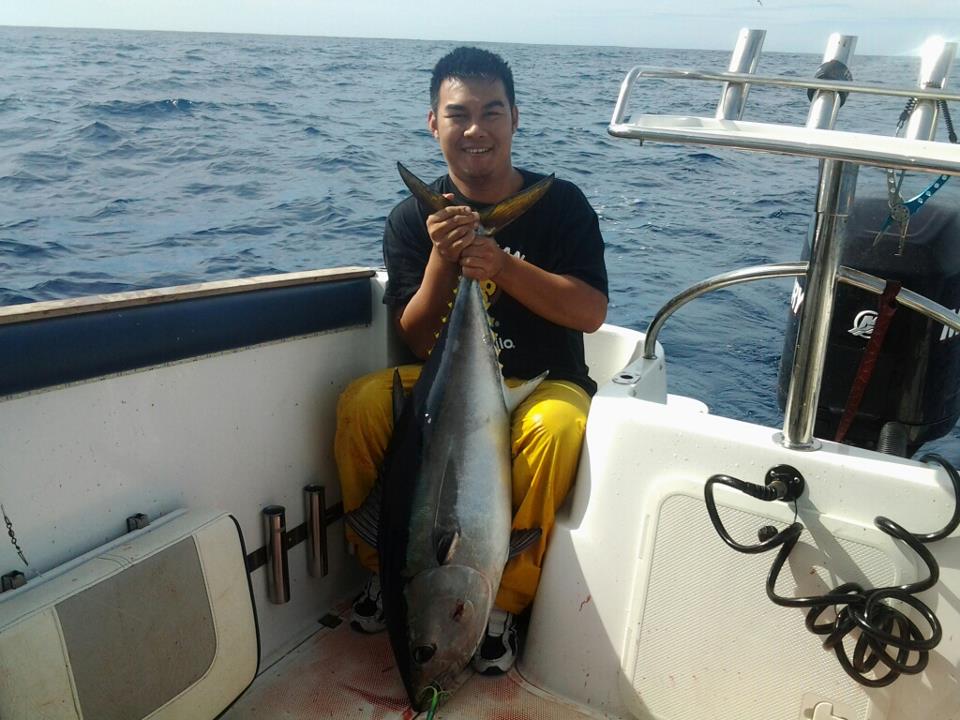 Jony with his first SBT down at portland yesterday. The guys ended up with a couple of bluefin and plenty of albacore. Good work mate.
Congratulations to Rebecca Lane with a Pending Vic SBT of 20.7kg taken on 8kg fishing aboard Knotte Yette, great effort guys!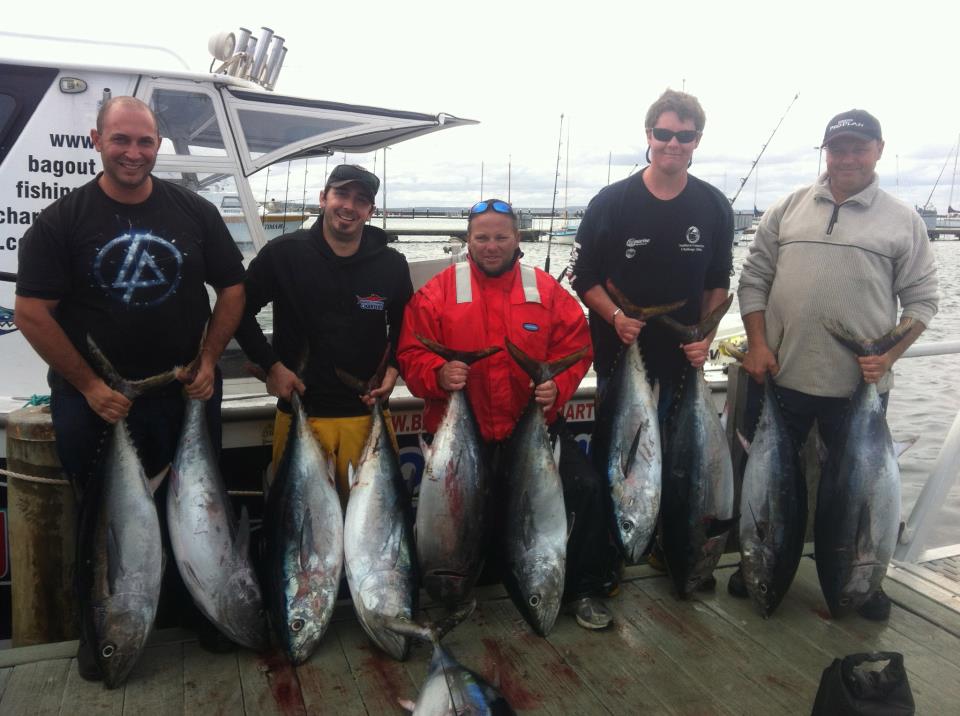 Ryan Perry and Corey Bristow headed down to portland and got onboard Bagout Charters and picked up a few tuna. Good work guys.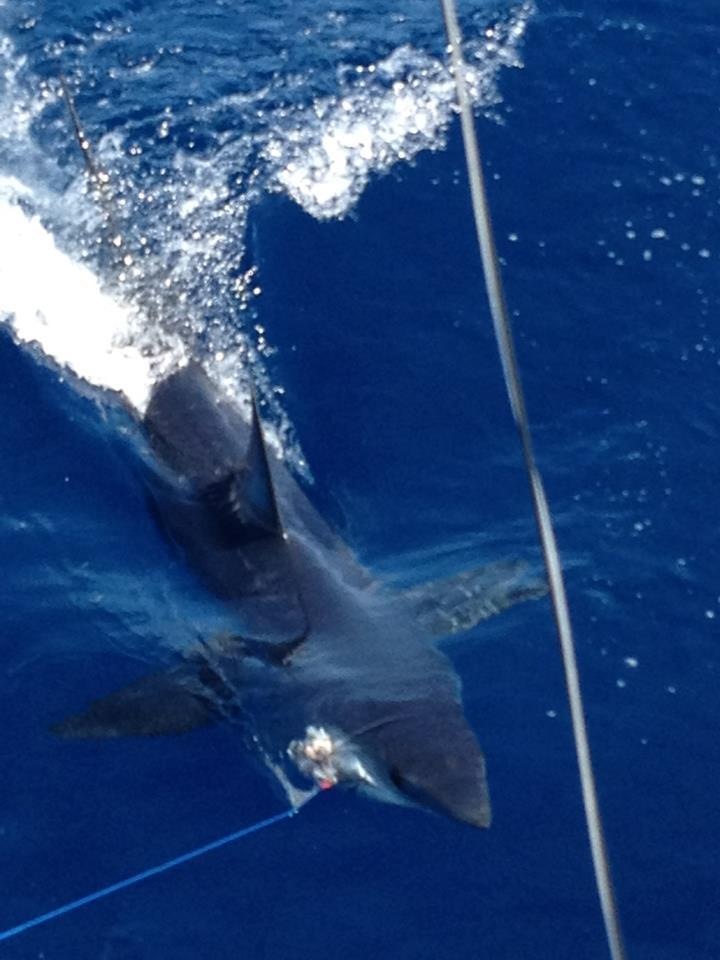 The Mako Team Home Strait Sat Tagged on the March Long weekend. Well done to the crew and Paul Rodgers from SARDI. Estimated at 130-140kg.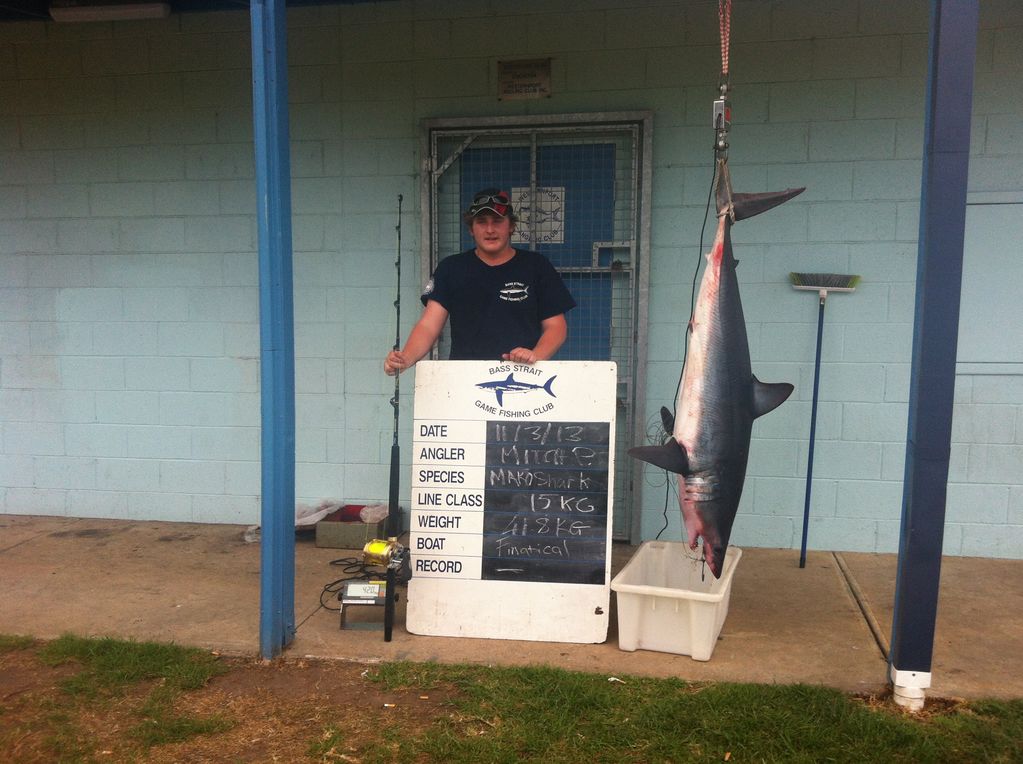 Mitch Pretty with his first Capture of a mako. His previous captures have all been tag and release. Great work Mitch.
Vic Gamefish Classic Rhyll 2013
Well Done to everyone that fished the Rhyll Comp on the weekend. Finatical was into the fish early saturday morning raising a few fish, while Dead Calm managed to tag a mako on the saturday and miss out on another on the sunday. The boys on Home Strait had a quite day on saturday with a bit more action on Sunday with the appearence of a rather large Bronzie 150+ which didnt want to play the game. Cliff on Bluefin 2 managed to tag a mako on Saturday and missed out on another to follow up with a second tag early Sunday Morning.

Knotte yet the also tagged one Saturday to tony

Tony Matthews

and had a quiet day Sunday.



A Mako of 58kg was the winning Capture on 15kg with a couple of boats tagging 2 fish each over the weekend. So it went to Count back for the Tag and Release section and we just missed out. Well done to Anton and the Vic Game boys for putting on another great comp.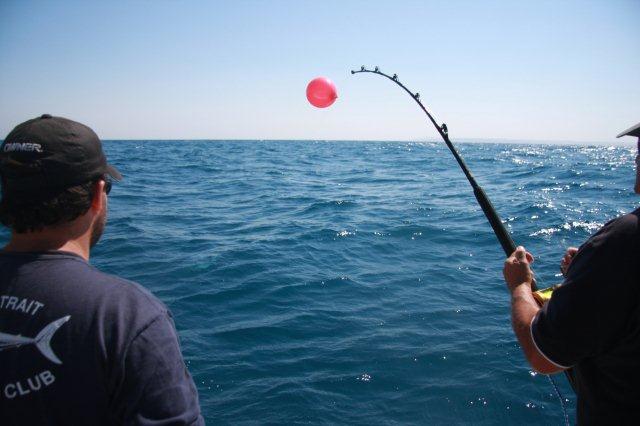 Cliff Hooked up to a small mako about 8-10kg that was tagged during the Rhyll comp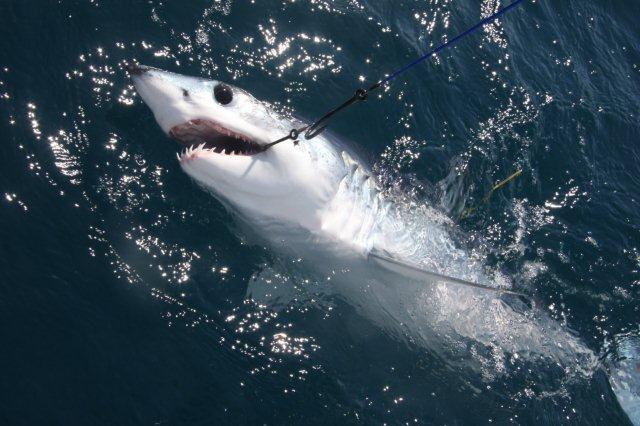 Tag number two, a slightly bigger model.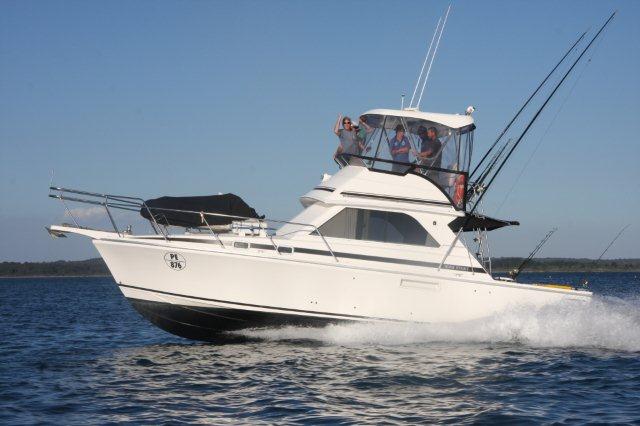 Team Home Strait on the way back in.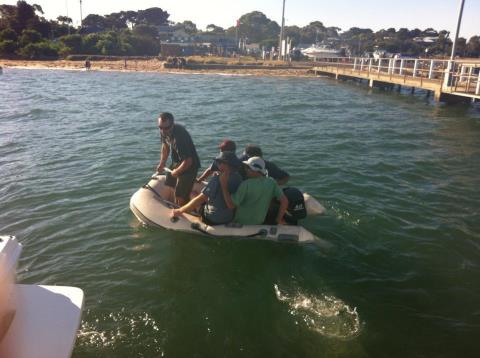 We need a bigger boat.......
San Remo Tournament 2013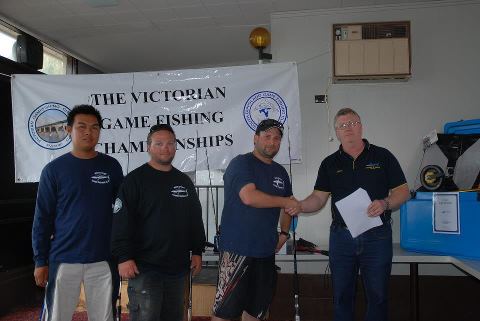 Myself and the crew(minus the oldman as he was taking care of the Boat) of Bluefin 2 taking out Champion Boat Tage and Release during the San Remo Tournament. Thanks to the guys at the South Gippy club for all their hard work, it was a great Tournament.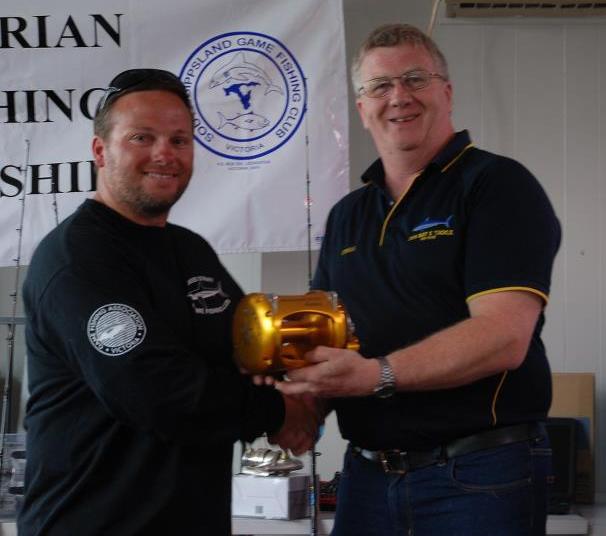 Well done to Ryan Perry aboard Bluefin 2 Taking out Champion angler Tag and Release -Tagging two mako's on the Saturday during the San Remo Tournament.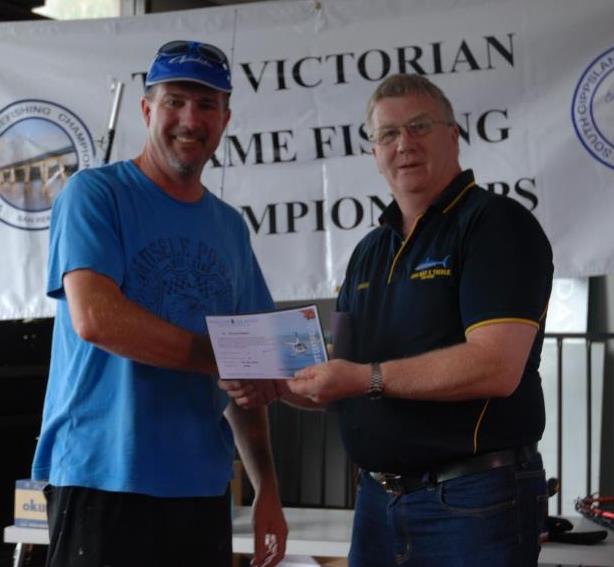 Well done to Darron Proudlock for taking out the biggest flathea during the San Remo Tournament which erned him an 8 minute helicopter joy flight!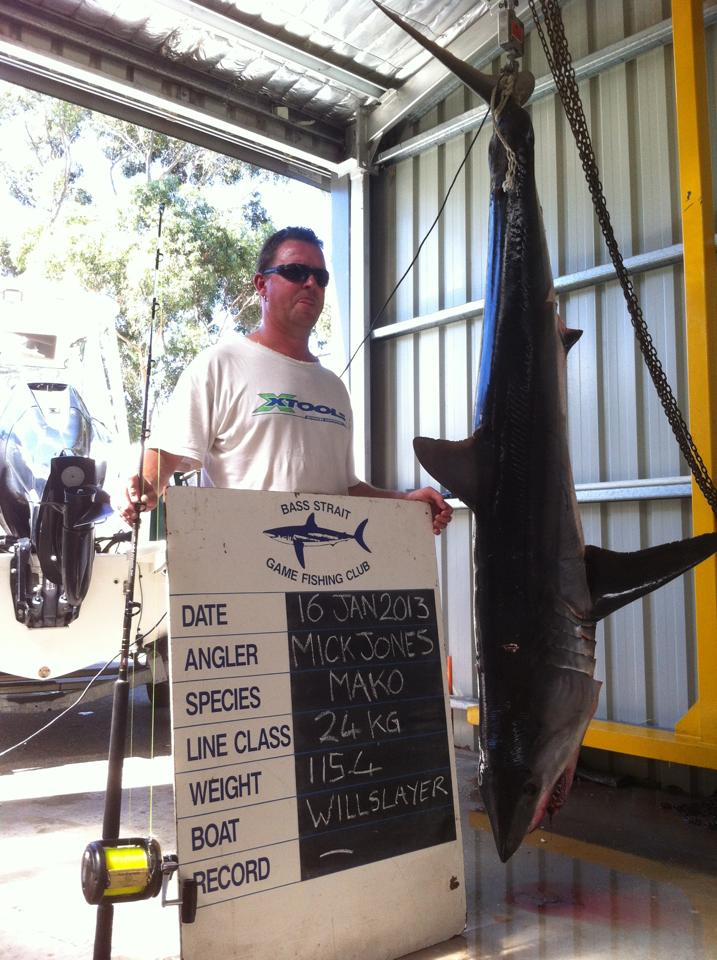 Mick picked up this mako with the Boys on Will Slayer. It went 115kg, good work guys.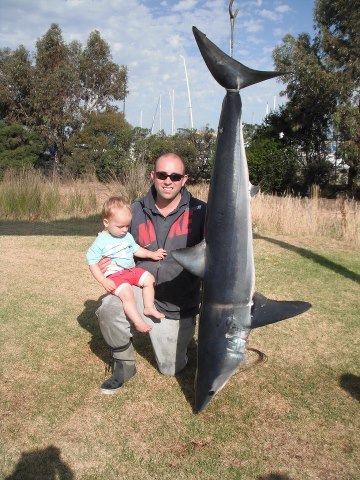 Daniel Mc Masters will a mako of 50kg even taken on an 24kg outfit. This fish had a fresh tag in it. It will be interesting to see where it was orginally tagged.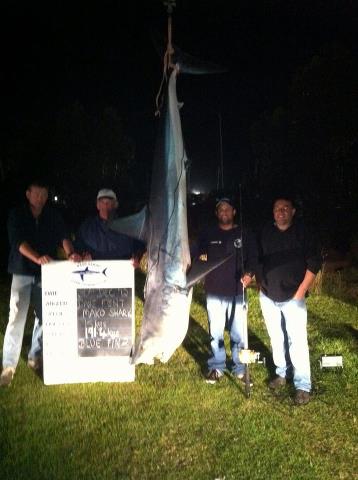 Dave Fents Mako 191.4kg on 15kg - Team Bluefin 2 with Cliff Fent, Andrew Dressen and Nick Oscuro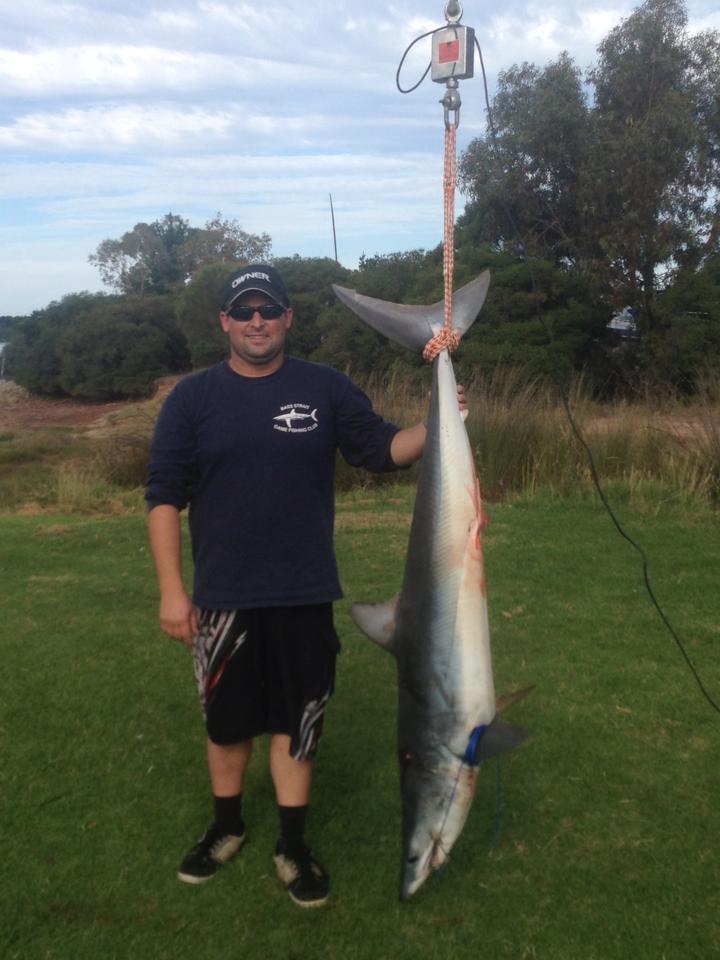 Dave Fent with the first line class capture of the season. This mako went 34kg on 15kg.
2013 Welshpool Tournament
The 2013 Welshpool tournamnet was held as a SGGFC club event incorporated with the Don Black memorial weekend
A great weekend saw some 28 boats fish the comp with not many sharks caught
Saturday night saw 20 boats spend the night in Refuge cove providing the highlight of the week end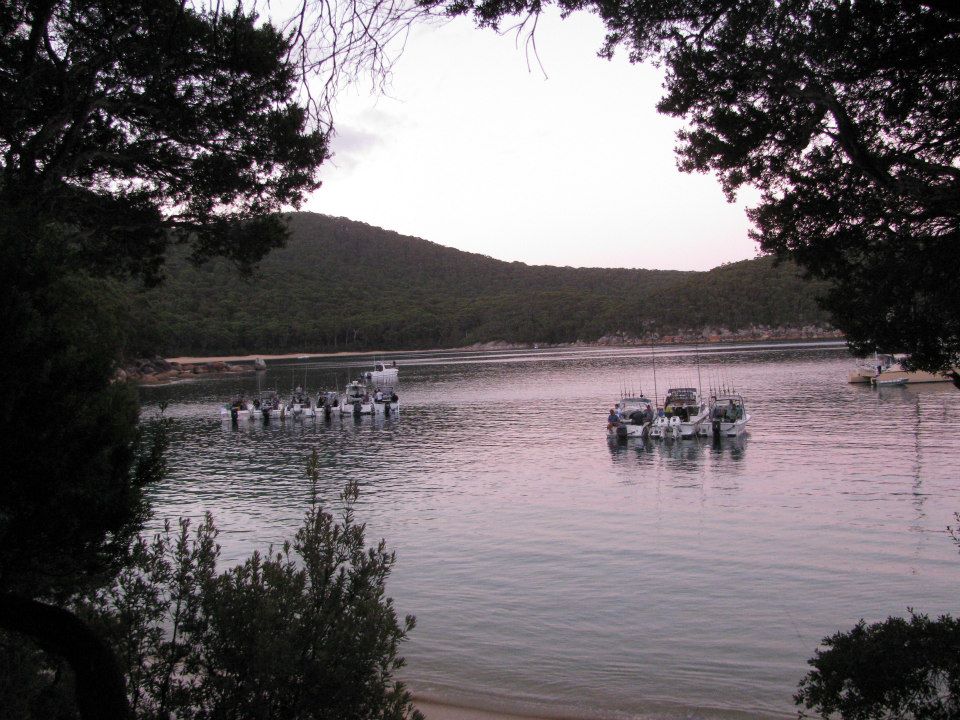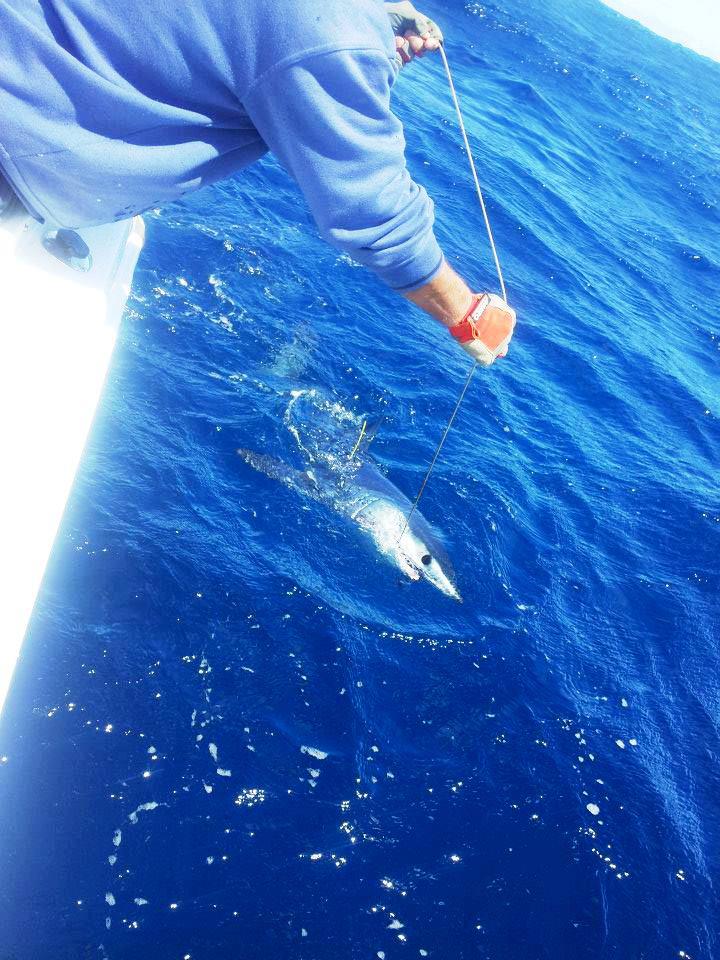 Another Mako tagged for Team Bluefin 2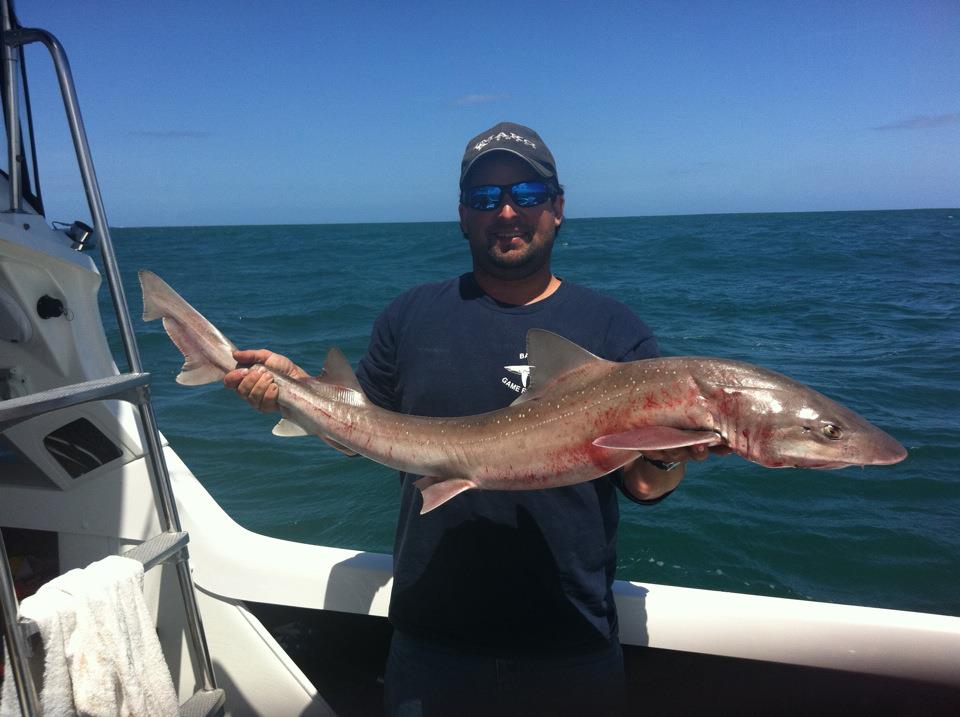 Dave with a good sieze gummy that pushed just over 8kg